Scanning the Artscape
Five artists on the rise in the cream city
by Tory Folliard with Christine Anderson; portraits by Dan Bishop
Milwaukee's Third Ward has been named one of America's Top Twelve Art Places 2013, which recognizes neighborhoods in the largest 44 metropolitan areas in the country where the arts are central to the social and economic vibrancy of a neighborhood. Even with a flourishing art scene and a wealth of talented artists — in the Third Ward and beyond — many artists still remain unknown to most Milwaukeeans. Here are five artists to watch chosen by Milwaukee art curators….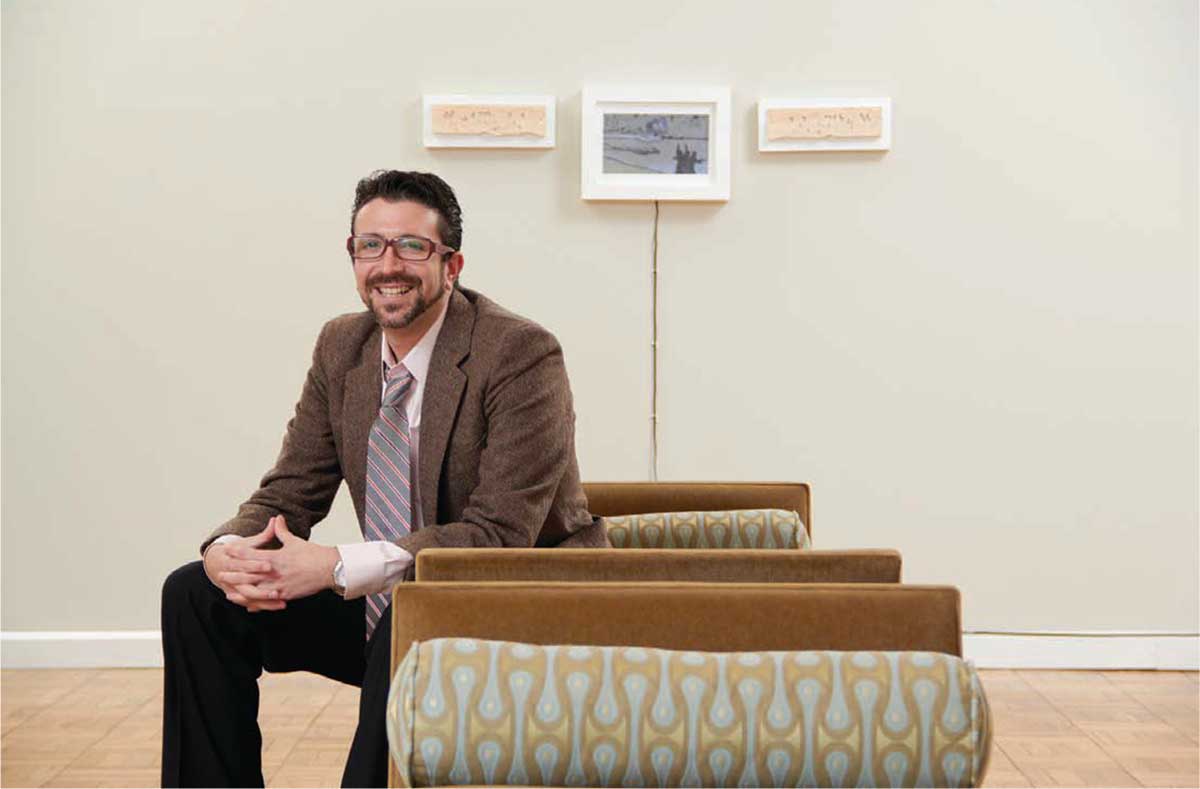 "I believe that art can change what we see and do, and are."
— Nathaniel Stern, Milwaukee: Interactive, Installation and Video Art | nathanielstern.com

Curator: Graeme Reid, assistant director of the Museum of Wisconsin Art.
"Stern is one of the most creative, articulate, imaginative artists in the state and, frankly, the country. He should be an international art star. Actually, he is! I can't think of too many other artists in the state who are building a similar resumé."
Back Story: The former New Yorker has an impressive resumé of exhibitions and awards from all over the world. (He recently exhibited in January in Johannesburg, South Africa.)
Stern's interactive art often centers on bodily performances. In his current "Compression" series of prints he straps a laptop and desktop scanner to his body and performs "images into existence."
Moving his body while he scans the landscape around him, Stern creates images that are later made into prints. He is an associate professor of art and design at the Peck School of the Arts at UW-Milwaukee. His work is on exhibit locally at Lynden Sculpture Garden in a collaborative piece with Jessica Meuninck-Ganger.